November 14 is Children's Day!
The child was never miserable
Before the mother at birth
Mobile appeared
Hevedave competition race
The fate of the children came
That's when the child became miserable
Who says it's Children's Day?
The child was never miserable
Remember the rabbit tortoise story
Vain rush of progress
All the labor was wasted
Natural was the winner
Not rich to play with
Mountaineering is not a wanderlust
There are no flowers in the garden
There are no children on the field
Childhood was swallowed up
Greatness came in stomach
Hold the fruit before flowering
Fallen into youth
Wad Pimpal is nowhere to be found
Rusun looked out the bonsai window
Maternel uncle is not a village
No aunt's love
Without grandparents
Childhood is over
Naughty to ask questions
Take your mobile and run away
Find Answers Instantly
Childhood swallows school
Youth torments careers
Adulthood leads to old age
Childhood remains in old age
The flowers no longer bloom
There was a garden in the pond
Children's line's
People's moods
The childhood of the little ones is gone
Children are good birds
No calf off calf
Big as long as I don't understand
The garden will not bloom
No beautiful youth
The sack became an acacia thorn
Wad Pimple will not grow
Let the childhood blossom
Let the little girl live
Always your guardianship
Never be childish
No children, just sheep
Children of the house of God
Scores never found their name
When you are big, you are blindfolded
Big man, you are a liar
Expect more from the little ones
Mixed childbearing
Not an easy gift from God
No children playing with you
The work of God, shaping the generation
Nice childhood
Childhood went well
Remember in mind
Days of laughter
At a nice distance
See childhood friend
Still happy
In small things
It will be fun in a moment
Gotta games
Kabaddi Kho Kho game
The school yard is big
Heal all friends
I carried a backpack on my back
Go to school on foot
The uniform was khaki
In the prayer line
Canned food together
It was a lot of fun
Without sweet pink
Our friends are very nice
November 14th day dawned
Great Prime Minister of the country
Pandit Jawaharlal Nehru
His birthday
Great legend Uncle Nehru's !!
Kids love pirates
Participate in their joys and sorrows
Encourage kids to play!
The children call Nehru uncle
Kids remember them too !!
In the country's freedom struggle
Their place of value
Sold life
To make the country independent
In the battle of Mahatma Gandhi
There was movement.
The day dawned golden
Received in 1947
Independence of India
Honored
The first Prime Minister to become Prime Minister
Pandit Jawaharlal Nehru
To be the Prime Minister
These are the great tmen
Uncle Nehru, the savior of the country !!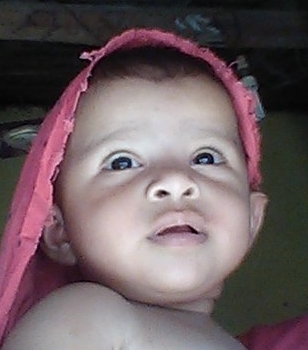 devotion like (Contemplation)
Parmarth is the subject of contemplation today. This subject should always be a matter of contemplation, contemplation and conduct.
The blistering of this word is absolutely beautiful. What is Parmarth? So the things that have param means big, vast or deep meaning. Meaning is fact. Meaning of such thing is meaning.
The word is very simple, easy and straightforward. But the meaning is just as profound. And literally this word is very, very difficult to follow or practice.
In our great Indian culture, Lord Ramachandra is considered to be the best limit man and Lord's life is the ideal for all mankind. Are doable. In fact, just like in school, the teacher shows the unintelligible thing first, by writing or mortgaging it, in the same way God has taught us how to behave through our behavior.
But the joke is that we love the Lord.
We are also his sincere devotees. But we will not follow the ideal set by the Lord. We can't even act on the Lord's particle. Our opinion on this is ready. It is not possible to behave like this in modern times. The Lord is God, they can do that. We are human beings, we can't act like we are.
If so, where is the ultimate meaning? And then as long as you don't reach this ultimate meaning, don't act like that, your purpose is like trying to fill the bottomless pitcher.
Even if you keep pouring water all your life where the bottom of conduct is broken, it is of no use.
In the same way, as long as the bottom of conduct in the path of devotion is broken, our
devotion has no meaning.
So conduct is very important. The meaning of this word is hidden in the word conduct itself. Behavior is the act of imitating the one who really creates the feeling in the mind of the world to follow the footsteps. The concept of divinity is the object of conduct. Is.
That is why one should behave in the life and behavior of Lord Sri Ramchandra.
You say, yes, yes, how is that possible? And even in this age, it is not easy to behave like Lord Shriram.
But would I say it's possible? Let's see how in this emerging part.